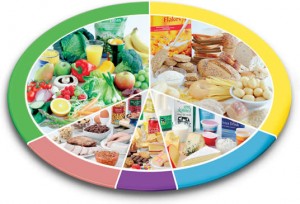 This nutrition and health training course is ideal for those who wish to increase their knowledge and understanding of healthy foods and diets. Care workers, nursery or school staff will benefit from this course. If your job involves providing nutritional and healthy meals for people who require special diets, this course will underpin your knowledge of nutrition and health.
Or maybe you just want to look after your family better. People have different nutritional needs at different stages of their lives. Whether pregnant, elderly, toddler or teenager, super fit or ill, to function well, the body needs different things.
The nutrition and health course provides an introduction to the importance and principles of a well balanced diet, and covers the best sources of the key nutrients.
 Course Content
Understand the principle of healthy food
Understand the need for special diets
Benefits of healthy food
Healthy and non-healthy foods
Consequences of not having a healthy diet
Government guidelines for healthy eating
Nutrient requirements of individuals: normal nutrient requirements of children, adolescents, adults, pregnant women, breast feeding mothers and the elderly
Principle types of special diets: sick and infirm, individuals with food allergies or intolerance (e.g. wheat), the overweight; diabetic diets; diets that are low in calories (energy), salt, sugar or fat; vegetarian diets and religions that have specific dietary rules
Understanding of Spiritual, Moral, Ethical, Social and Cultural issues
Where information can be obtained about special diets and the nutrient content of food
Certificates of attendance will be issued on completion of the course
Course Length – 8 hours*
Cost – £375.00*
To discuss and arrange this training, complete the contact form
*For full terms and conditions, click here