Health and Safety Policy and Procedures Auditing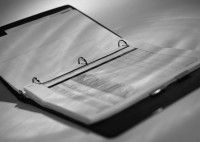 How robust are your health and safety procedures manual? If you're not sure or you don't know, then you need my help.
More and more, we see in the HSE news, successful convictions being brought against employers and business owners for failing to ensure the safety of their workforce, contractors and visitors. Chemicals, manual handling, working at height, work equipment or any other work activity that has the potential to cause harm whilst at work; must have a suitable and sufficient risk assessment. Where there are more than five employees, these must be written down. You must then put measures into place to identify and reduce the risk and set out a clear Safe System of Work (SSW) for people to be able to follow.
All sound straight forward? In theory it is, however, getting the system into place at the outset is only the first step in creating a lasting culture of safety in the workplace. Where it can fall down is that the SSW's are not accessible to the workforce, they are not used for consistent training and they gather dust on the office shelf… and that's locked to keep the staff out!
It can be a daunting task to start to put a health and safety manual together from the beginning, but I doubt that many businesses have nothing in place. So what is there can be built upon, so that it not only complies with the Health and Safety at Work Act. 1974, but also is the tool to train and educate directors, senior managers, supervisors and staff alike.
Who's going to do all this then, I hear you ask? That's where Michelle Hay Training can help. As an experienced and qualified trainer who specialises in health and safety, I can help your business become compliant. We can work together to put in place a system that works for your specific business needs. Here's the an outline of what we can do for you.
Create a company specific health and safety policy
Identify your work activities that may cause harm
Identify and assess the risks
Establish and set out safe systems of work for the high risk activities
Train all employees in their relevant SSW's and company policy
Train all employees in health and safety in the workplace
Review and audit
Call me on 0161 298 1040 or email, michelle@michellehay.com to discuss and arrange a meeting or complete the contact form
Food Safety Management System Auditing
Michelle Hay provides a consultancy Food Safety Management System audit service to your catering business, giving you a full report for your further action and/or implementation.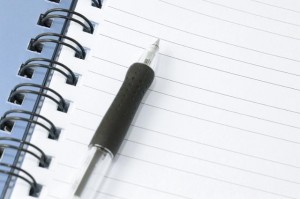 As a successful catering business manager looking after a number of £m contracts, I can bring my knowledge and skills that will support and advise on what your best practice and policy needs are for your business.
Find out more about Michelle Hay
If you run a business that makes or prepares food, it will be inspected to make sure you are following food safety law. As part of routine inspections, an enforcement officer will check that the business has an appropriate HACCP based Food Safety Management System in place.
Food Hygiene Regulations 2004/2005/2006 – deals with enforcement, HACCP principles and general food hygiene regulations. If the officer is not satisfied that everything is in place and food safety is being controlled and monitored, you will likely get another visit allowing time to improve the shortfalls.
Having regular audits for your food business can save you time and money and avoid costly fines, loss of trade or even closure. It is a preventative measure that will ensure that you can operate within the food safety laws.
Available for one-off and/or periodic auditing service that will include:
Assessing current operational standards
Observing staff food safety practices
Checking current controls and verification methods
Checking training, temperature and cleaning records
Recommend improvements needed to be compliant with regulations
Comprehensive written audit report
Call me to discuss and arrange a meeting or complete the contact form
Catering Kitchen Design
When you're spending a small, or large, fortune on a new kitchen, it's important that you get it right first time. Equipment, layout, ventilation,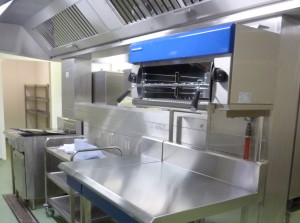 floors, walls and ceiling are not cheap and need to be chosen wisely. It could save you much needed money to spend elsewhere.
Having worked with many kitchen designs over as many years, I know what works and what doesn't. My service is based on the very latest advice from the health and safety executive and the food standards agency, so you'll be right up to date from a safety aspect along with the specific needs of your business set up.
What you will get…
Impartial advice from an independent consultant
Advice on what you really need before you invite companies to tender.
Decide on the best layout and equipment
No nonsense service without the sales talk
Clear recommendations of the best practice
Health and safety, food safety and business specific ideas
Call me to discuss and arrange a meeting or complete the contact form