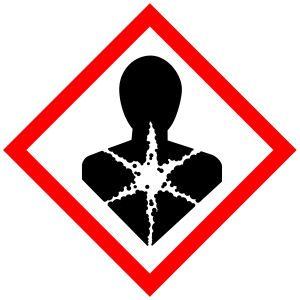 The Control of Substances Hazardous to Health (COSHH) regulations require employers to reduce workers exposure to hazardous substances. All staff must have COSHH safety training and be aware of the risks involved when dealing with these substances.
Harmful substances can be present in anything from paints and cleaners to flour dust, solder fume, blood or waste. Ill health caused by these substances used at work is preventable. Many substances can harm health but, used properly, they almost never do. Read more at hse.gov.uk
 COSHH requires employers to:
assess the risks to health from chemicals and decide what controls are needed;
use those controls and make sure workers use them;
make sure the controls are working properly;
inform workers about the risks to their health;
train workers.
This introduction course covers the essential topics of COSHH and should be tailored to the hazardous substances in your workplace so that your staff receive information relevant to their workplace.
COSHH Safety – Course Content
What is COSHH?
Roles and responsibilities
Identifying hazards and risks
Routes of entry and control measures
Personal protective equipment
Monitoring and health surveillance
Accidents and emergency procedures
Certificates of attendance will be issued on completion of the course
Course Length – 3 1/2 hours
Cost – £450.00 for up to 12 people
If you prefer your team to take an online version of this course, take a free trial now.
To discuss and arrange this training, complete the contact form
*For full terms and conditions, click here