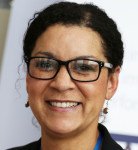 I am Michelle Hay and I offer activity based, interactive training that enables people to learn through a variety of methods. I provide health and safety training to all levels of employees and managers, along with food safety and hygiene training.
Training is an activity that leads to skilled behaviour, knowledge and supports competency. All employees should be trained, giving them knowledge, skills and information of what their job is. Only then can they can show competence and skill, and expect positive feedback for their achievements. Without the right training, how will they know what to do?
Throughout my career, I have trained hundreds of staff in all areas of health and safety who have passed their relevant certificates. Through due diligence, training staff and giving them the tools and knowledge, they carried out their jobs with competence. I have been fortunate to work with some fantastic teams over the years.
Career Background
My career background is in management, and training within many sectors. Hotels, business and industry, private education, care home, healthcare and manufacturing to name a few. I've been audited for health and safety and food safety more times than I can shake a stick at, all with exceptional results, so I know what I am talking about.
Many of the companies that I have worked for have been large head office or 'flagship' sites. BASF, Cussons PZ, Bank of America, AstraZeneca, Unilever, Forte Hotels, Cheadle Hulme School, THE FED, Norweb and Hallmark Cards.
Over 30 years in the industry, managing large teams through training, coaching and development and liaising with board level clients. I have achieved numerous Food Safety Rating Scheme level 5 'scores on the doors' from the relevant Environmental Health Authority and compliance management recognition from all levels. My training style and standards have been recognised by local industry officials and corporate leaders.
I am focused on training and love to share my skills and knowledge for the benefit of the industry that I am so passionate about.
Mission and Values
To deliver professional training in a fun and interactive way that meets every learner's needs. To share my skills, knowledge and experience. To empower people with competence and confidence to know how to work safely and within the law. To treat each person fairly, respectfully and equally every day.
Qualifications and Training
NEBOSH NGC1, GC2 & GC3, (Technical member status) CPD Certificate in Training Practice, CITB Site Managers Safety Training Scheme, IOSH Managing Safely, CIEH Level 4 Managing Food Safety Catering, RSPH Level 3 Food Safety Certificate, RSPH Level 3 Certificate in Nutrition and Health, First Aid at Work, CIEH Fire Marshal and Fire Awareness, BIIAB Level 2 Certificate for Personal Licence Holders
CRB Enhanced Disclosure
To discuss and arrange any of the above training, please complete the contact form or call 0161 298 1040