Health and Safety Policy and Procedures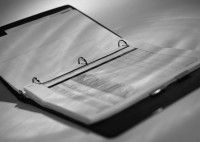 How robust are your health and safety procedures manual? If you're not sure or you don't know, then you need help.
More and more, we see in the HSE news, successful convictions being brought against employers and business owners for failing to ensure the safety of their workforce, contractors and visitors. Chemicals, manual handling, working at height, work equipment or any other work activity that has the potential to cause harm whilst at work; must have a suitable and sufficient risk assessment. Where there are more than five employees, these must be written down. You must then put measures into place to reduce the risks and set out a clear Safe System of Work (SSW) for people to be able to follow. This could mean the difference between a heafty fine (unlimited) and a safe workplace with few, if any, major accidents.
All sound straight forward? In theory it is. However, getting the system into place at the outset is only the first step in creating a lasting culture of safety in the workplace. Where it can fall down is that the SSW's are not accessible to the workforce. They are not used for training at all and they gather dust on the office shelf… and that's locked to keep the staff out!
The benefits of having up to date health and safety policy and procedures far outway the limitless damage to a business's image and reputation when something goes badly wrong.
It can be a daunting task to start to put a health and safety manual together from the begininning, but I doubt that many businesses have nothing in place. So what is there can be built upon, so that it not only complies with the Health and Safety at Work Act. 1974, but also is the tool to train and educate directors, senior managers, supervisors and staff alike.
Who's going to do all this then, I hear you ask? That's where Michelle Hay Training can help. As an experienced and qualified trainer who specialises in health and safety, I can help your business become compliant. We can work together to put in place a system that works for your specific business needs.  Here's the an outline of what we can do for you.
Create a company specific health and safety policy
Identify your work activities that may cause harm
Identify and assess the risks
Establish and set out safe systems of work for the high risk activities
Train all employees in their relevant SSW's and company policy
Train all employees in health and safety in the workplace
Review
Call me to discuss and arrange a meeting or complete the contact form