A Soho theatre is facing unlimited fine over health and safety failings. It should remind us that no industry can be relaxed about the safety of their employees, visitors, contractors or any person on their site. Risk assessments must include all persons who may be on their site at any time, no matter how long for. This is a tragedy that could and should have been avoided. This incident left a stage manager paralysed.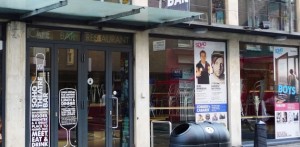 The accident occurred on June 9, 2012, when Rachael Presdee fell more than three metres through an unprotected opening above the stage, while adjusting lights for a performance of Boys by Headlong theatre company. She was hospitalised for six months, and is now unable to walk or return to work.
Westminster City Council prosecuted Soho Theatre Company after an investigation identified "serious safety failings". At a hearing at Westminster Magistrates' Court last week, the venue pleaded guilty to breaching section three of the Health and Safety at Work Act 1974, for failing to protect the safety of visiting production staff, and regulation three of the Management of Health and Safety at Work Regulations 1999, for "failing to identify and manage the risk to which such persons were exposed".
The maximum fine for each offence available to the magistrates was £20,000 – reduced by a third after Soho Theatre pleaded guilty – but the case was referred to Southwark Crown Court because of the seriousness of the incident.
According to the Sentencing Council, which produces sentencing guidelines for the judiciary, the maximum sentence for the offences Soho Theatre has pleaded guilty to "is an unlimited fine".
However, the Sentencing Council said the judge would base the fine on the seriousness of the offence along with the financial means of the organisation, referring to relevant case-law for precedents.
Following last week's hearing, unions BECTU and Equity have reiterated the responsibility venues have to ensure backstage staff are safe at work.
BECTU official Patrick Styles said the union had "a reasonable expectation that employers will ensure the workplace is a safe environment", but added: "That does not appear to have been the case here."
Equity has also revealed that it is working with Presdee on securing a settlement for the stage manager.
Union spokesman Martin Brown said: "Equity has been working closely with Rachael ever since the accident occurred, and helped ensure that she got specialist transport back to Australia so she could be with her family. She has suffered life-changing injuries, and we will do everything we can to ensure she gets an appropriate settlement to help her continue with her life."
Meanwhile, Andy Rowley, executive director at the Stage Management Association, described it as "tragic when any colleague is injured at work".
"We will continue to work to make our workplaces as safe as they can be," he said. "Although theatre and backstage work is generally very safe, the SMA reminds all colleagues that safety at work requires constant vigilance. Safe working is the responsibility of everyone in the industry, and stage managers continue to play a vital role in keeping theatre productions safe," he added.
Nickie Aiken, Westminster City Council's cabinet member for public protection, said the incident involving Presdee could have been prevented "with a simple warning sign and decent door lock".
"Westminster City Council expects everyone with safety responsibilities to reflect on this – the potential result of not taking those responsibilities seriously," she said.
Soho Theatre said it was "committed to ensuring the safety of all those working at and visiting the theatre". It added that it had carried out its own investigation "as well as co-operating fully with the council's investigation".
More information on working at height or risk assessments or health and safety training or policy and procedures
If you would like a free training needs analysis of your business, call 0161 298 1040 to arrange a visit. Don't wait until it's too late!