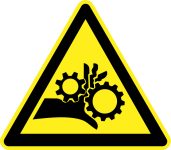 This Level 3 Health and Safety Award for supervisors and managers is a nationally recognised certificate. The course provides a thorough understanding of health and safety, emphasising the importance of monitoring staff and controls. It is relevant to all work sectors, e.g. manufacturing, retail, catering and hospitality, healthcare and local government.
Why is this training important?
Accidents and illness can result in disability, death or incapacity for work. The supervisor or manager is in an ideal position to influence, monitor and train employees. They can also ensure that senior management are informed, persuaded, encouraged or pressured into providing for better health and safety standards.
Learning outcomes
Demonstrate an understanding of the main concepts of health and safety
Show awareness of the benefits of health and safety culture
Explain the roles and responsibilities of individuals, supervisors and management in health and safety
Demonstrate an understanding of health and safety control and improvement strategies available
There will be an examination at the end of the course consisting of 40 multiple choice questions –Candidates who achieve 28+ correct answers will pass the examination and receive a certificate.  The certificate is valid for 3 years. All candidates receive a a copy of Health and Safety for Supervisors.
It is recommended that candidates have some knowledge of health and safety prior to attending.
Course Length – 3 days
Cost £1650.00* group of up to 6 including examination, certificate and course book
To discuss and arrange this training, call 0161 298 1040 complete the contact form or book on a course

*For full terms and conditions, click here