Cost effective risk assessments saves lives and money.
Can you afford the fines and prosecution costs? More importantly, can you afford not to train your workforce in the legal requirement that is health and safety at work? Risk assessments are essential for identifying the hazards and putting safe systems of work into place. If you don't have risk assessments in place right now, how do you know how safe your staff are working?
How much does being prosecuted cost? Match the fines and costs to the health and safety prosecution from the clues below. Then click on the headings to read the full article and find the answers. (I do this with my learners and rarely, can anyone come close to getting all the answers correct).
How many did you get right? I would love to know. Leave a comment or contact me.
Fines
| | | | | |
| --- | --- | --- | --- | --- |
|  £150,000 |  £8,000 | £17,000 | £30,000 | £5,000 |
Costs
| | | | | |
| --- | --- | --- | --- | --- |
| £10,000 | £11,000 | £20,000 | £6,000 | £27,000 |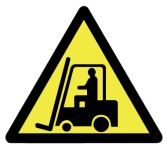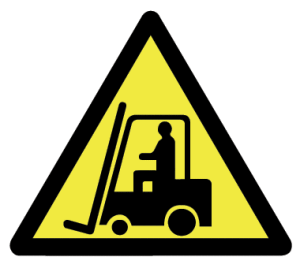 [quote]The man suffered severe injuries and subsequently had to have his spleen removed so needs to be on permanent antibiotics. He has since returned to work at another company but still suffers pain.
The court heard the injured worker – who was employed via an agency – had not received any formal training to drive the vehicle and was not wearing a seatbelt. The company had previously received enforcement action from HSE concerning its management of workplace transport, and as a result had provided training to their own staff but this had not extended to agency workers…[/quote]
[quote]This fall could have been fatal and was entirely and easily preventable. As it is, the incident has dramatically affected a young man, starting out in life, and he has not worked again since. He has been affected personally, emotionally and physically and has had to change his whole way of life. He will more than likely need to retrain and his loss of self-confidence has had a drastic effect on his social life. The director was aware that the roof lights were fragile, but failed to put any measures in place to prevent falls, despite another worker asking if they would be wearing safety harnesses, at which Mr Black laughed.[/quote]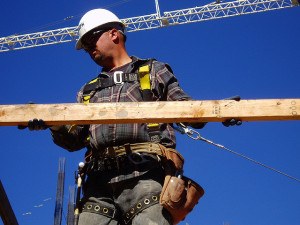 [quote]The consequences of a fall from height are likely to be life-changing. That is why HSE will not hesitate to take action against companies that fall so lamentably below standards when it comes to protecting their staff. This is the second prosecution of a roofing company for similar safety failings in just a few months. The fact that there was no incident in this case is immaterial – the danger was there and someone could have been injured, or even killed, at any time…[/quote]
[quote]The machine should have been perfectly safe to use when it was installed due to the interlock on the tower's access hatch but AMR Textiles did not make any regular checks to make sure it was working correctly. The company also put employees at risk by giving each of their supervisors an override key. This meant the safety guards were regularly bypassed for routine tasks. The worker should never have been able to climb into the tower while the machine could still be operated,…[/quote]
[quote]There was absolutely no point in Vauxhall carrying out a risk assessment into the dangers posed by the machine if it wasn't going to act on the recommendations. As a result workers who walked through the door to free up skids in the paint unit were put in danger for almost a decade, and one of them eventually suffered fatal injuries.[/quote]
Is your health and safety training up to date? See what courses I am running in your area.
To see my latest offer click here
To discuss and arrange any of these training courses, complete the contact form