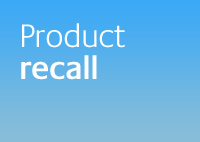 Food Safety-Food Standards Agency Latest Release. Morrisons Seafood Cocktail and Prawn Mayo sandwich fillers recalled.
Food Standards Agency Weekly Digest Bulletin
Oh dear! You're only as good as your last meal, or sandwich filling in this case. Morrisons will, i'm sure be conducting a full investigation into how this happened. Answers will be sought from every step in the process.
I'm quite confident that Morrisons will be operating within the health and safety regulations relating to HACCP. [quote]'All food businesses must have a food safety system based on HACCP principles'.[/quote] Food.gov.uk
HACCP (Hazard Analysis and Critical Control Point) is a system that helps food business operators look at how they handle food and introduces procedures to make sure the food produced is safe to eat.
Read the full article above for details of this recall.
If you would like to know more about food safety law, HACCP and food safety training contact me