Date/Time
Date(s) - 06/10/2014
09:15 - 16:45
Location
Broadstone Mill
Categories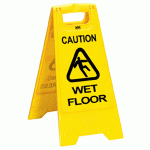 This Health & Safety Level 2 CIEH course is the best one to train your staff in. It is fully interactive and personalised to your site, meaning that staff have live and accurate knowledge to take back to the workplace.
Training your staff to CIEH health and safety level 2 will give them the skills and knowledge to cooperate with the company's values and targets with regard to health and safety compliance.
Staff will be able to state the consequences of poor health and safety practices and the benefits of good practices. They will have good knowledge of the following topics and be able to demonstrate a wider knowledge of good health and safety practices.