Date/Time
Date(s) - 10/09/2018
09:30 - 16:30
Location
Manchester City Centre
Categories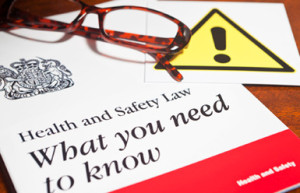 This one day course covers all matters health and safety for senior managers, leaders and HR professionals to give you the knowledge and confidence to be able to lead a positive health and safety culture and workplace. All training courses are delivered in a fun, interactive, friendly and inclusive way using 30 years people management experience.
You will learn:
How to recognise the moral, legal and financial implications of not complying with health and safety legislation
How to develop a positive safety culture has endless benefits for your people, processes and profits
Reduce accidents, ill health and absences
Increase productivity
Improve reputation with suppliers, customers, employees and stakeholders
Reduce insurance and legal costs
Improve business continuity
Improved workforce moral
Who is this suitable for?
This course is specifically for senior managers, directors, board members and HR manager or directors.
Materials:
All materials will be provided.
Testimonials:
"I have a greater knowledge surrounding H&S, new methods of designing, implementing and maintaining a H&S culture in business." L Hutchinson
"Covers a wide range of topics and the course is tailored on the day to your business's needs." V Holmes – Leemic
"Well delivered and friendly approach, making the course interesting." J Flinders – Castrads Ltd
Please click here for dates and booking information.
Michelle Hay (ACIEH Tech IOSH) offers a unique style of training– fun, interactive, friendly and inclusive. Her style enables people to engage and learn through a variety of methods. All levels and topics of health and safety guidance and advice are catered for.
A career background in training, developing and managing large teams within many industry sectors means that Michelle Hay brings a wealth of knowledge, skills and experience to each course.
19 July 2018 – BOOK NOW