Has your insurance broker been to see you recently? If not, read on.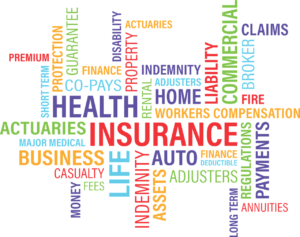 From time to time my work follows a claim for compensation that an insurance company has dealt with.  Many businesses put things right only after something has gone wrong. That's usually where I come in. Carrying out a free assessment, I can quickly establish the gaps in their legal compliance and subsequent vulnerabilities.
Recently, I was asked by Steve Allen, of Steve Allen Insurance to visit a client who hasn't had a problem to date, but has the potential for many. Steve has been visiting his clients to make sure that the information and records he has on the businesses are accurate. The prompt for his action is a new law, The Insurance Act, which came into force on 12th August 2016. It states: 
In accordance with the provisions of The Insurance Act 2015, you must ensure that the information provided by you in connection with your commercial insurance policies (both new business and existing business) is presented in a clear and accessible manner and contains all known material facts relating to the risk/risks in question. This information should not exclude anything material which is known by you and is likely to be of relevance to the insurer in deciding whether or not to accept the risk/risks and on what terms.
In simple terms, in the event of a claim occurring, your insurers may refuse to deal with the claim and may even avoid the policy or charge an additional premium.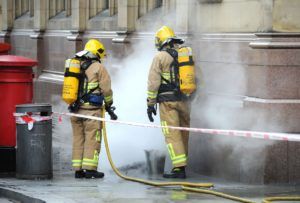 One recent claim was made by a well known restaurant chain after they had a kitchen fire in one of their premises. Thirty firefighters brought the blaze under control avoiding connecting businesses from catching fire. The business had not declared all its reasonably foreseeable risks, so the insurers refused to pay for all of the damage caused by the fire. In the end, a long battle was fought and the business was out of pocket by only £4,000, but could have been a six figure sum. The business was massively under insured for the level of risk that it carried and it was wake up call for the owner.
I am now working with a very successful business to help and advise him of his duties and legal responsibilities in line with the Health and Safety at Work Act 1974. In particular, the Management of Health and Safety at Work Regulations 1999. They have neglected all of their duties of care in health and safety responsibilities and potentially, they might not be insured without doing this.
What you should be doing under The Management of Health and Safety at Work Regulations 1999?
A written health and safety policy (if you employ five or more people)
Assessments of the risks to employees, contractors, customers, partners, and any other people who could be affected by your activities – and record the significant findings in writing (if you employ five or more people) Any risk assessment must be 'suitable and sufficient'
Arrangements for the effective planning, organisation, control, monitoring and review of the preventive and protective measures that come from risk assessment
Access to competent health and safety advice
Providing employees with information about the risks in your workplace and how they are protected
Instruction and training for employees in how to deal with the risks
Ensuring there is adequate and appropriate supervision in place
Consulting with employees about their risks at work and current preventive and protective measures
Download the Fact Sheet –management-of-health-and-safety-at-work
Call 0161 298 1040 for further help, advice and practical support.