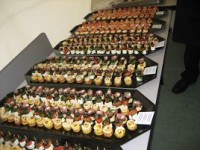 The CIEH Supervising Food Safety Catering level 3 award has been developed to benefit anyone working in a supervisory position where food is prepared, cooked and served. It is relevant to all catering operations – for example, pubs, hotels, restaurants, travel, contract catering, fast-food outlets, in hospitals, care and nursing homes, schools, prisons and the armed forces.
Anyone working in a supervisory position in the food business is not only responsible but also accountable for food safety. It is therefore vital they are equipped with both the knowledge and confidence to do their job effectively.
The knowledge learned from this course will give managers and supervisors the confidence, competence and skills to be able to work within the Food Safety law in a proactive way.
Supervising Food Safety Catering Level 3-Course Content
Terminology used in respect to supervising food safety procedures
Supervisor's role in ensuring compliance with UK and European food safety legislation
Concept of contamination and the risks it imposes on food safety
Role temperature plays in the control of food safety
Importance of good workplace and equipment design to ensure food safety
Importance of supervising high standards of cleanliness in food premises
Importance of good pest control practice
Need for high standards of personal hygiene
Importance of being able to contribute to staff training
Principles of the HACCP system and how a supervisor can contribute to the implementation of a food safety management system
Function of tools, such as Safer Food, Better Business, in implementing a food safety management system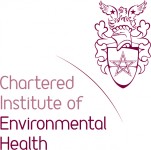 There will be an examination at the end of the course consisting of 40 multiple choice questions –Candidates who achieve 28+ correct answers will pass the examination and receive a certificate.  The certificate is valid for 3 years. A copy of Food Safety for Supervisors is included.
It is recommended that candidates have a level 2 award food safety in catering prior to attending.
Course Length – 21 hours, over 3 days
Cost £1650.00* group of 6 including examination, certificate and course book
£275.00* per person, including examination, certificate and course book
To discuss and arrange this training, call 0161 298 1040, complete the contact form. 
*For full terms and conditions, click here