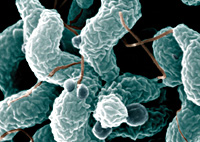 CIEH Food safety level 2 covers the industry standard criteria for all staff involved in the storage, preparation, cooking and delivery of food.
When you are preparing food for public consumption, it is essential that you operate in a food safe matter and within the law. Keeping food safe requires everyone involved to work to the same high standard. The CIEH Food Safety Level 2 includes content training that will enable employees to do this.
Food hygiene training is mandatory for all food handlers, following induction training. Chefs, catering assistants, waiting staff and porters alike will all benefit from this course.
By the end of the course, staff should have a broad knowledge of the following topics and be able to carry out their duties in a due diligent manner with regard to food safety and hygiene.
CIEH Food Safety Level 2 – Course Content
The Law 
Food Safety Terms
HACCP Principles 
Four Key Hazards to Food 
Personal Hygiene 
Pest Control 
Cleaning and Disinfection 
Premises and Equipment
A Certificate of Training will be issued after the end of the course by post. Or you can recognise your training achievement by opting for a CIEH qualification.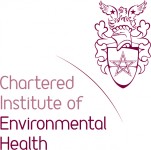 For CIEH certification, please add £16.50 per person*. There will be an examination at the end of the course consisting of 20 multiple choice questions. All successful candidates receive a qualification and certificate which is valid for 3 years and a copy of Food Safety- The good practice guide. *
Please note that you will only pay extra for each delegate who takes the exam, i.e if you book the course (based on 12) and only 10 attend, you will pay the course fee and for 10 x £16.50.
Course Length – 8 hours*
Cost £375.00*
To discuss and arrange this training, call 0161 298 1040 or complete the contact form
*For full terms and conditions, click here